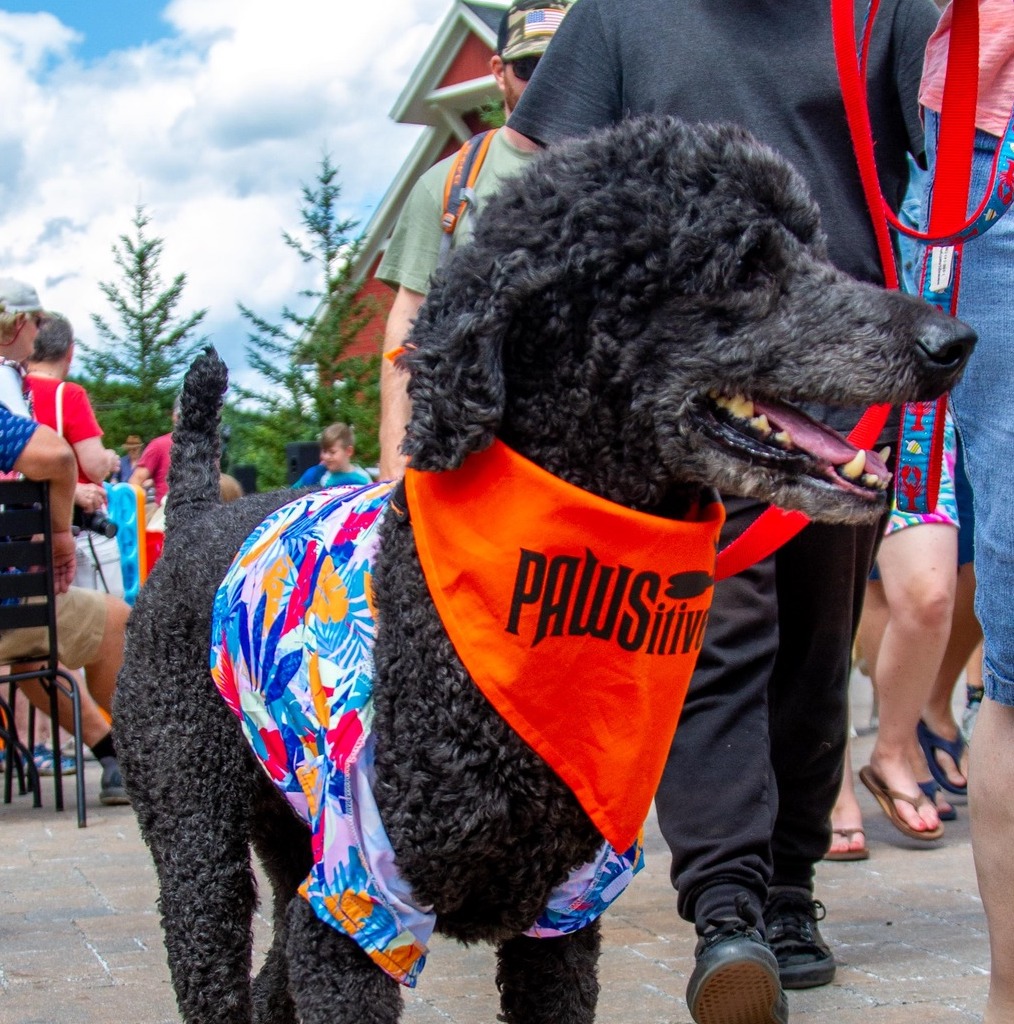 It's time for our favorite pooches and felines to strut their stuff during the 2023 PAWSitive Pantry Pet Parade.
All funds raised will support our ongoing work to provide critical pet food and supplies to families in need throughout Massachusetts and Vermont.
First, join us for an in-person Pet Parade at Sugarbush in Warren, VT on July 4 from 2:00-4:00 p.m. Costumes and accessories for pets and people are not required (but always welcome).  We have a special guest as our master of ceremonies, Dr. Roy Hadden of Valley Animal Hospital.  You can join us and pay via credit card/paypal at Sugarbush on July 4th or you can stretch your donation even further by participating in our Pet Parade Photo Contest.
Then, take the fun online with our Pet Parade Photo Contest! Upload a picture of your pet (from the parade or anywhere!), then ask your family and friends to vote! If you upload your photo before the July 4th your parade registration donation of $10 is waived for the parade. Contest runs from June 5 through July 15, 2023.
Photo submissions and votes require a tax-deductible donation to support PAWSitive Pantry. Please see our rules for complete participant guidelines and eligibility requirements.
Questions? Contact Stacy LeBaron at [email protected] or 978-239-2090.
For all details, please visit our Go Go Pet Photo Contest Page.